Andrea Mills
MBA, CPA, CCSA®, CGMA, Partner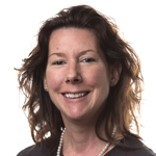 Andrea is a partner of Business Services and Outsourcing at BDO FMA, and has extensive experience helping nonprofits, individuals, and foundations make important fiscal decisions. Her support enables organizations to improve the effectiveness of their giving and receiving of contributions through developing fiscal management tools, establishing appropriate fiscal policies and procedures, and advising on strategic decisions.
Andrea holds the Certification in Control Self-Assessment (CCSA®) awarded by The Institute of Internal Auditors to practitioners who have proven their knowledge and are able to provide guidance on risk, controls, and business objectives. In addition, Andrea holds the Chartered Global Management Accountant (CGMA) awarded by the American Institute of Certified Public Accountants (AICPA).
Andrea has an MBA degree from Drexel University and graduated magna cum laude with a BBA from Temple University.

Gina McDonald
CPA, Managing Director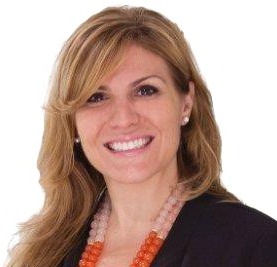 Prior to joining BDO FMA, Gina spent 17 years in public accounting experience, including 10 years focused on nonprofit accounting and financial reporting.
Gina currently works closely with a variety of nonprofits organizations to assist in building their internal fiscal capacity. Some current projects include evaluating the effectiveness and operations of internal controls and financial policies and developing and conducting trainings for clients and staff on a variety of technical accounting matters relative to nonprofits.
Gina is Board Treasurer of the Rhode Island College Foundation and the Rhode Island Council for the Humanities and was a 2013 Providence Business News 40 Under Forty honoree.
Tom Guiltinan
MBA, Senior Advisor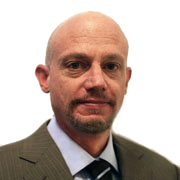 Tom has over 25 years' experience working with nonprofits, the last fourteen of which have been devoted to helping them make strategic financial decisions. He works closely with Executive management, boards, and fiscal staff to improve fiscal management infrastructure, manage change, and establish systems that promote growth while mitigating risk.
Tom helps organizations build their capacity for budgeting, forecasting, monitoring and reporting. He also helps them analyze the impacts and risks of new program opportunities. Since joining FMA, Tom has served as Interim CFO with a diverse group of nonprofit clients including the Innocence Project, Comunilife, Guttmacher Institute, and the NYC Fund for Public Schools. He has also worked with numerous organizations in project roles, including GMHC, BronxWorks, Lantern Community Services, Project Hospitality, and the U.S. Office of Head Start, among others.
Prior to joining  BDO FMA, Tom was the CFO of WHEDco, an innovative nonprofit social service provider and affordable housing developer. At WHEDco, Tom oversaw all aspects of finance and asset management as the organization grew from $5 million in annual revenues to over $13 million. Before WHEDco, Tom was the Executive Director of United Communities Community Development Corporation in Philadelphia. Under his leadership UC CDC became a significant force in affordable housing development in South Philadelphia and helped more than 600 low income families obtain quality, affordable home mortgages.
Tom earned his MBA from Yale University with a concentration in real estate development and non-profit management. He received a BA from the University of Pennsylvania where he majored in English. Tom is a CNAP graduate and has been instrumental in developing CNAP 2.0: Advanced Topics in Nonprofit Fiscal Management.